A place travelers can visit Museum of London Docklands
Reviews: Museum of London Docklands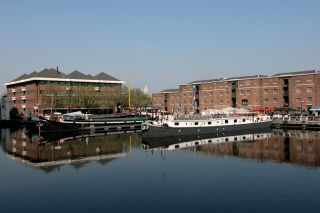 General description: Museum of London Docklands
The Museum of London Docklands
, also widely recognized under the name Museum in Docklands, is a museum which can be found on the Isle of Dogs. This place presents the history and the most important facts from the history of the River Thames and London Docklands.
It was established in 2003 in a 19th-century "low" sugar warehouse. The site is located in the near vicinity of the Canary Wharf. There tourists will be able to admire a wide collection of models, pictures, maps, and artifacts connected with water transportation in London.
The place might become an ideal complement to Little Venice, another important place that ought to be visited by the tourists.
West India Quay
Canary Wharf
London E14 4AL


Buses that will take you there: D3, D7, D8, 277, N50, D6, 15, 115, 135

You can get here by a Thames Clipper

The nearest tube station: Canary Wharf

---
2 Pictures: Museum of London Docklands
Museum of London Docklands
by Sebastian
in April 11
Picture rating: 5.0
Museum of London Docklands
by Sebastian
in April 11
---
Hotels nearby
0.2 km away
---
100% recommendation
0.2 km away
Guests praise:
general cleanliness, good position for excursions, room cleanliness, friendly staff, Condition of the Hotel
---
0.3 km away
---