A place travelers can visit Everglades Alligator Farm
Reviews: Everglades Alligator Farm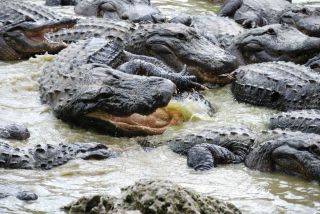 General description: Everglades Alligator Farm
Unfortunately, "Everglades Alligator Farm" does not yet have a general description. Your valuable travel experience is needed. Help other guests by providing objective and detailed information.
11 reviews Everglades Alligator Farm
Alligator Tour
The big aliigators are really very huge, interesting to see and also the air boot tour is really nice, we had a lot of fun.
Read more
---
Hotels nearby
3.9 km away
---
87% recommendation
3.9 km away
---
93% recommendation
4.2 km away
Guests praise:
professional staff, smooth check-in/check-out, friendly staff, good knowledge of foreign languages, good position for excursions
---