A place travelers can visit Simos Tavern
Reviews: Simos Tavern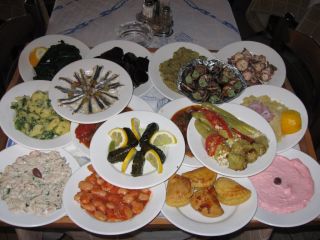 General description: Simos Tavern
Simos Taverna
Established in 1989, this traditional Greek tavern offers a variety of dishes including meat and fish and also a large variety of wine.
Here, guests enjoy a warm and friendly atmosphere and occasionally there will be Greek music and Greek dance.
The restaurant islocated on the main road in Firostefani and can be reached by walking or by car.
The average price of a meal is between €20-25.
Address:
Firostefani Main Road, Firostefani, Greece
email:
sipes13@otenet.gr
Tel: +30 22860 23815
---
Hotels nearby
0.0 km away
---
0.0 km away
---
0.0 km away
---