A place travelers can visit Constance Old Town
Reviews: Constance Old Town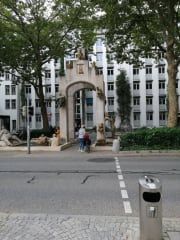 General description: Constance Old Town
Unfortunately, "Constance Old Town" does not yet have a general description. Your valuable travel experience is needed. Help other guests by providing objective and detailed information.
15 reviews Constance Old Town
Beautiful and fun place to be
The town center of Konstanz is amazing in the summer. With so many restaurants and shops you will always find something to do.
Read more
---
Picturesque town on the Lake Constance
Constance or in German Konstanz is a beautiful town on the Bodensee just where the Rhine flows out again on it's way to the waterfalls at Schaffhausen. The Town center reminds me of all traditional South German towns. The streets are lined with cobbles, every second shop is a cafe or sells ice cream in the summer. There's at least one bakery on every street and you can't find many of your typical high street stores. Every now and then the lane you're walking along opens up onto a square with a grand church towering above you, or you arriv...
Read more
---
Hotels nearby
81% recommendation
0.2 km away
Guests praise:
good position for excursions, Leisure opportunities in the area, shopping facilities in the area, room cleanliness, nice restaurant
---
95% recommendation
0.3 km away
Guests praise:
good knowledge of foreign languages, friendly staff, room cleanliness, cleanliness in restaurant, smooth check-in/check-out
---
95% recommendation
0.5 km away
Guests praise:
shopping facilities in the area, entertainment in the area, good position for excursions, smooth check-in/check-out, Leisure opportunities in the area
---