A place travelers can visit Farmai Restaurant
Reviews: Farmai Restaurant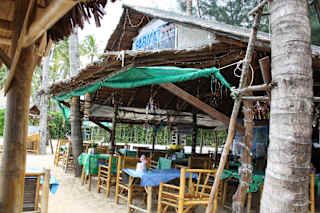 General description: Farmai Restaurant
Unfortunately, "Farmai Restaurant" does not yet have a general description. Your valuable travel experience is needed. Help other guests by providing objective and detailed information.
5 Pictures: Farmai Restaurant
---
---
3 reviews Farmai Restaurant
Fantastic hangout - happy hour all day!
We stayed at the Marriott next door and frequented this lovely restaurant many times. The food was great, the fish freshly caught, they even converts foreign currency. We had a lovely massage on the beach next to the restaurant. Gecko, a smooth little character seems to do all the work and arranges/conducts tours. He really delivered what he promised, fantastic tours. We went to James Bond Island and the waterfall. We were spoilt with many icy water drinks, even an icy towel to cool us off and a freshly cooked BBQ, Thai style, Gecko ...
Read more
---
Hotels nearby
97% recommendation
1.1 km away
Guests praise:
Proximity to the beach, Size of the rooms, friendly staff, good knowledge of foreign languages, beautiful beach
---
91% recommendation
1.2 km away
Guests praise:
Proximity to the beach, Size of the rooms, good knowledge of foreign languages, friendly staff, size of the bathroom
---
96% recommendation
1.6 km away
Guests praise:
Proximity to the beach, Size of the rooms, beautiful beach, size of the bathroom, good room amenities
---