A place travelers can visit Old Town Kiev
Reviews: Old Town Kiev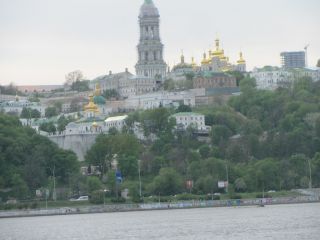 General description: Old Town Kiev
Unfortunately, "Old Town Kiev" does not yet have a general description. Your valuable travel experience is needed. Help other guests by providing objective and detailed information.
4 Pictures: Old Town Kiev
---
---
3 reviews Old Town Kiev
A nice impression of orthodox church style
If it happens that you are in Kiev don't miss the chance to come to this magnificent place. It's located close enough to the main center, thought you will have to take the tube or a bus to come. There aren't any fees for that. In general the location is amazing and there is a beautiful view.
Read more
---
Hotels nearby
0.6 km away
---
0.7 km away
---
---