A place travelers can visit San Diego Zoo
Reviews: San Diego Zoo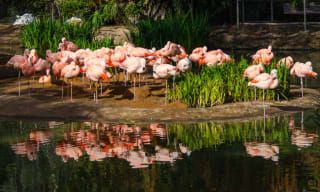 General description: San Diego Zoo
San Diego zoo is in Balboa Park in San Diego, California and is home to over 3700 animals, of which there are 650 different species. The zoo is even home to a Gondola to commute across the zoo, monkey trails, pandas, aviaries and many other special features.
Tickets and opening hours
Tickets are around the 50$ mark for an adult and around the 40$ mark for children. For opening times it is advised to check the website as they vary according to season, which you can do so here:
http://zoo.sandiegozoo.org/content/hours-directions
.
---
Hotels nearby
1.9 km away
---
1.9 km away
---
2.3 km away
---