A place travelers can visit El-Madina Souk
Reviews: El-Madina Souk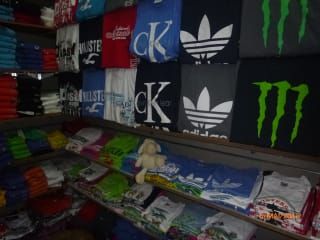 General description: El-Madina Souk
Unfortunately, "El-Madina Souk" does not yet have a general description. Your valuable travel experience is needed. Help other guests by providing objective and detailed information.
33 reviews El-Madina Souk
Nice little arcade, good variety of shops
A lot larger than it looked. Impressed with the variety of shops, although I didn't find a papyrus shop or the shop that sells sand bottles, but it is quite maze like. loved the perfume shops and the quality jewellers. many souvenir shops and shops selling both holiday and every day essentials. there is also a pharmacy. there is a bank opposite outside the lamaya hotel open 3-4.30 with a atm that can change money wiht a good exchange rate. there are still empty shops so hopefully even more variety to come. the traderes are friendly and not p...
Read more
---
Hotels nearby
98% recommendation
0.1 km away
Guests praise:
smooth check-in/check-out, friendly staff, good knowledge of foreign languages, professional staff, cleanliness in restaurant
---
95% recommendation
0.2 km away
Guests praise:
good knowledge of foreign languages, friendly staff, smooth check-in/check-out, Proximity to the beach, Size of the rooms
---
76% recommendation
0.3 km away
Guests praise:
Proximity to the beach, friendly staff, good knowledge of foreign languages, smooth check-in/check-out, size of the bathroom
---