A place travelers can visit Gumusluk District
Reviews: Gumusluk District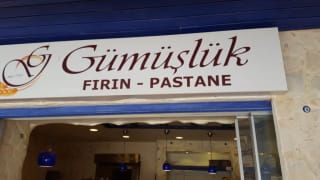 General description: Gumusluk District
Unfortunately, "Gumusluk District" does not yet have a general description. Your valuable travel experience is needed. Help other guests by providing objective and detailed information.
3 reviews Gumusluk District
Well worth a visit
Beautiful little fishing village, lovely restaurants, friendly locals, lovely walk around the bay. Just be careful of the sea urchins if you decide to go swimming on the wild side of the bay on the opposite side of the small island. You can walk across to the island but we weren't allowed onto the island as it was an archeological site. If you walk around the bay there is a lovely little beach with clean, clear water if you want to go swimming. On the other side of the town there is a small but very crowded beach. Well worth the dolmus ...
Read more
---
Hotels nearby
82% recommendation
2.1 km away
Guests praise:
Proximity to the beach, good room amenities, varied food, Size of the rooms, room cleanliness
---
2.3 km away
---
3.5 km away
---