A place travelers can visit Bay of Pigs
Reviews: Bay of Pigs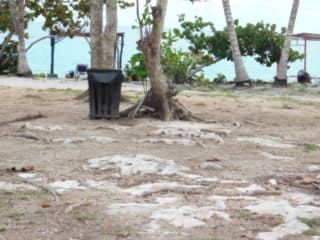 General description: Bay of Pigs
The Bay of Pigs (Spanish: Bahia de Cochinos) is a gulf of the Caribbean Sea in the central-western part of the southern coast of Cuba (Matanzas province).

The Bay of Pigs is known mainly from the armed incident, which took place in April 1961. It was an unsuccessful attempt to overthrow Fidel Castro by the CIA and the Cuban government in exile. Indirectly as a result of this conflict, the United States broke off diplomatic relations with Cuba. Currently, there is a museum located at the bay, reminding of those events. Museo Playa Girón (open daily, 8:00am-5:00pm) is housed in a simple building with two rooms, where photos, memorabilia and records of the Battle of the Bay of Pigs are presented.

The Bay of Pigs is well-protected from tides. There are two beaches set at the bay: Playa Larga and Playa Girón. Close to the shore, along the bay, the seabed drops sharply to about 300 m, which makes this area particularly interesting for divers. Often, the bay serves as a 'plan B' of diving excursions to Varadero, where the Atlantic tends to be more turbulent.
---