A place travelers can visit Lubans Lake
Reviews: Lubans Lake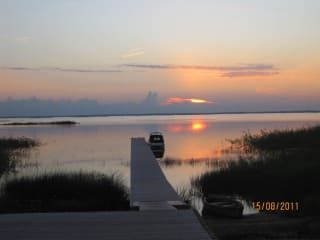 There are
no reviews
for Lubans Lake yet.
Be the first person to review Lubans Lake and give other users a hand!
General description: Lubans Lake
Lubans lake is the largest one in Latvia. It is situated in the district of Madona, which is practically in the center of Latvia. This is a natural lake, which was formed here as a consequence of melting glaciers 12 thousand years ago. Area of the lake Lubans ranges from 25 to 100 square kilometers, depending on the tide water from flowing into the lake rivers.

The lake itself sometimes even goes into wetlands. It has hosted many archaeological sites and not in vain. It turned out that here were the first human settlements of the Stone Age in Latvia.
---
2 Pictures: Lubans Lake
Lubans Lake
by Diana
in August 11
Lubans Lake
by Diana
in August 11
---