A place travelers can visit Crete Botanical Park
Reviews: Crete Botanical Park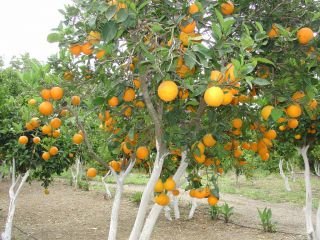 General description: Crete Botanical Park
Botanical Park & Gadens of Crete
are one of the utmost beautiful and charming tourist attractions that can be found on this Greek island. The area covers 20 hectares and houses numerous plants and fruit trees as well as exotic flowers, many of them endemic.
It can be found 18 kilometers from Chania in the near proximity of White Mountains. This is a unique place on Crete, where the tourists can be close to nature. Apart from being a natural gem, the place features a famous restaurant, where the tourists will be able to have a meal. The place is adjusted for whole families with children. The food served at this dining spot is organic and ingredients are local and seasonal. There are numerous dishes for vegetarians and vegans.
The best time to plan the visit during the summer months is the early morning. In such a way you will be able to avoid the extremely strong heat and the dangerous sun.


Website: www.botanical-park.com – it comes in two languages Greek and English.

---
8 reviews Crete Botanical Park
Something which I liked in Crete
Very nice place, with plants from all over the world.
Read more
---
Hotels nearby
87% recommendation
10.3 km away
Guests praise:
smooth check-in/check-out, cleanliness in restaurant, good knowledge of foreign languages, friendly staff, nice swimming pool
---
88% recommendation
10.3 km away
---
10.4 km away
---