A place travelers can visit Castle Hluboka
Reviews: Castle Hluboka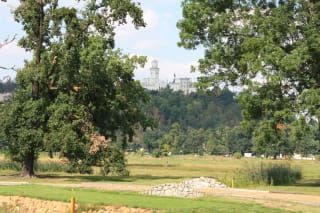 General description: Castle Hluboka
Unfortunately, "Castle Hluboka" does not yet have a general description. Your valuable travel experience is needed. Help other guests by providing objective and detailed information.
23 reviews Castle Hluboka
Beautiful Castle in South Bohemia
This is a very beautiful and well kept castle and definitely a must see in South Bohemia. This is one of the most visited castles in the Czech Republic and you can see why as it is really interesting and easy to get to. We arrived by bus from Ceske Budejovice (you can catch the bus from the main station at the top floor of the Mercury Shopping Centre, platform 15. The fare is 21 Koruna per person per trip) and then it is a 10 minute walk uphill to the castle from the bus stop at Hluboka. There are 4 different castle tours but Tour A i...
Read more
---
Hotels nearby
0.5 km away
---
100% recommendation
0.5 km away
Guests praise:
Size of the rooms, smooth check-in/check-out, good room amenities, good food, size of the bathroom
---
1.1 km away
---