A place travelers can visit Al Gara Mountains
Reviews: Al Gara Mountains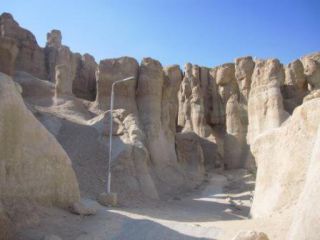 General description: Al Gara Mountains
Unfortunately, "Al Gara Mountains" does not yet have a general description. Your valuable travel experience is needed. Help other guests by providing objective and detailed information.
2 reviews Al Gara Mountains
Al Gara Mountain Caves & Al Hasa Oasis
Al Hasa Oasis area is one of the biggest Oasis in the World. The area is located 140Km away from eastern City of Dammam in Hafoof province of Saudi Arabia. It has been now even Nominated as Wonder of the World but its acceptance status is still pending. Thanks to the natural water springs, the area is rich in agriculture activity & Date trees. The Mountains here get through centries of dissolution through waters passing through them and result in a cave system which makes it one of the most visited tourist location in Saudi Arabia. The cav...
Read more
---