A place travelers can visit Machu Picchu / Inca ruins
Reviews: Machu Picchu / Inca ruins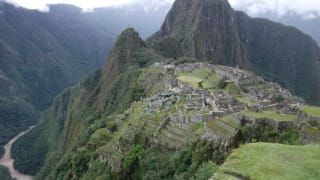 General description: Machu Picchu / Inca ruins
Unfortunately, "Machu Picchu / Inca ruins" does not yet have a general description. Your valuable travel experience is needed. Help other guests by providing objective and detailed information.
13 reviews Machu Picchu / Inca ruins
One of the most breathtaking experiences
I booked onto a tour via Viator, which included a bus transfer to the train station from my hotel in Cuzco, the zig zag train up the mountains, bus transfer at the other end and entry to the ruins themselves. I'd recommend planning ahead, as I'm not sure you can simply turn up! The entry included a tour guide (they ran various groups to suit language, there were only three of us on the English one!), and you got to tour the ruins whilst each element was explained to you. The views are absolutely amazing, and I'd definitely recommend it...
Read more
---
Hotels nearby
2.5 km away
---
2.5 km away
---
2.6 km away
---