A place travelers can visit Jutta's Hair Salon
Reviews: Jutta's Hair Salon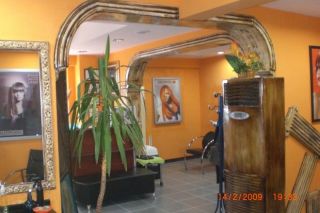 General description: Jutta's Hair Salon
Unfortunately, "Jutta's Hair Salon" does not yet have a general description. Your valuable travel experience is needed. Help other guests by providing objective and detailed information.
64 reviews Jutta's Hair Salon
Great service, very professional
My daughter want to colour her hair blond (was brown with highlights). He warned us that it would be difficult, but she took the risk. First time it turned out to be yellow with blond,so he asked us to come back and he would try to improve the colour for free ! The second time it went pretty good, he advised her to feed her hair with pure olive-oil, so that's what she is doing now every second day. As i said: Great service, great professional team ! Greetz from the Netherlands !
Read more
---
Hotels nearby
88% recommendation
0.1 km away
Guests praise:
Proximity to the beach, Size of the rooms, good room amenities, smooth check-in/check-out, room cleanliness
---
97% recommendation
0.1 km away
Guests praise:
Proximity to the beach, good knowledge of foreign languages, size of the bathroom, friendly staff, family-friendly
---
92% recommendation
0.2 km away
Guests praise:
family-friendly, Disabled-friendly, child friendliness, nice swimming pool, friendly staff
---