A place travelers can visit Murmli Valley
Reviews: Murmli Valley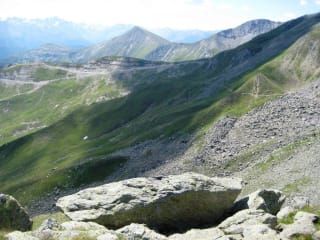 General description: Murmli Valley
Unfortunately, "Murmli Valley" does not yet have a general description. Your valuable travel experience is needed. Help other guests by providing objective and detailed information.
1 Pictures: Murmli Valley
Murmli Valley
by Ingrid
in July 11
72 reviews Murmli Valley
Great
Numerous activities for kids: several original playgrounds, restaurants - everything for good family vacation
Read more
---
Viel Spass für Kinder
So many different things to do, sand, water and tunnels to play with. A huge obstacle race, beautiful location and very good access!
Read more
---
fendels in summer
Very nice to make a long walk. Also educative for kids !
Read more
---
Hotels nearby
97% recommendation
0.7 km away
Guests praise:
good knowledge of foreign languages, smooth check-in/check-out, friendly staff, room cleanliness, family-friendly
---
99% recommendation
0.7 km away
Guests praise:
friendly staff, good food, good knowledge of foreign languages, good room amenities, professional staff
---
80% recommendation
0.7 km away
Guests praise:
good position for excursions, Leisure opportunities in the area, good food, good room amenities, room cleanliness
---