A place travelers can visit Daily News
Reviews: Daily News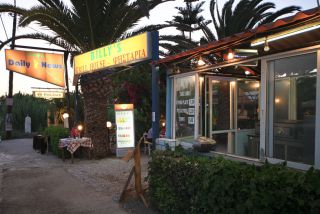 General description: Daily News
Unfortunately, "Daily News" does not yet have a general description. Your valuable travel experience is needed. Help other guests by providing objective and detailed information.
3 reviews Daily News
The place to be
The door of this place is always open for everybody. They have very good home made meals, everyday fresh! When you are in Platanias you have to visit Daily news, its a must!!!
Read more
---
Hotels nearby
96% recommendation
0.3 km away
Guests praise:
Proximity to the beach, good position for excursions, shopping facilities in the area, beautiful beach, entertainment in the area
---
94% recommendation
0.4 km away
Guests praise:
Proximity to the beach, room cleanliness, nice swimming pool, cleanliness in restaurant, entertainment in the area
---
86% recommendation
1.7 km away
Guests praise:
Proximity to the beach, cleanliness in restaurant, good position for excursions, shopping facilities in the area, room cleanliness
---