A place travelers can visit Bahia Palace
Reviews: Bahia Palace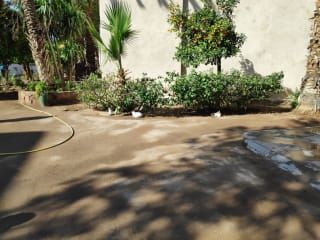 General description: Bahia Palace
Bahia Palace
is a palace and a set of gardens located in Marrakech, Morocco. It was built at the end of the 19th century as the largest palace at the time. The name 'bahia' means 'shine'. The palace is officially recognized as part of the royal palace and is the largest available for visitors palace of Marrakesh.
The intention of architects was to capture in a single building the essence of both Islamic and Moroccan styles. The whole palace includes 160 chambers, decorated with cedar ceilings, stucco, marble and beautiful ceramics.
The on-site gardens cover an area of as much as about 8000 sqm and surround a central courtyard.
During the French reign, the palace was a seat of the governor. Today, most of the rooms on the top floor are staying places of the most illustrious guests of the king.
Useful information:


Admission to the Bahia Place costs about 20 dirhams.

---
Hotels nearby
0.1 km away
---
100% recommendation
0.1 km away
Guests praise:
nice restaurant, friendly staff, smooth check-in/check-out, room cleanliness, cleanliness in restaurant
---
0.2 km away
---