A place travelers can visit El Quemaíto Beach
Reviews: El Quemaíto Beach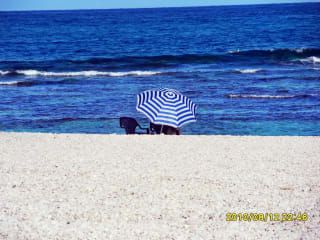 There are
no reviews
for El Quemaíto Beach yet.
Be the first person to review El Quemaíto Beach and give other users a hand!
General description: El Quemaíto Beach
Playa El Quemaíto is a lovely beach located in Barahona, Dominican Republic; beach was named by locals for how easy it is to sunbathe on this beach because of the lack of trees and shady spots.

The beach shines with the tranquil natural beauty the Dominican Republic's Southwest is famous for, with its lapping turquoise waters and sugar like sand. Like on all southern beaches, the waters are crystal clear and the saltiness is low here due to an underground river flows. You can see even the union of freshwater and saltwater as the colors of these differ, and on the shore the water is kind of cold.

This beach is beautiful and has two characteristics that amaze visitors: there is no gravel or pebbles on the spot, and very few beaches in the world have this peculiarity. On the shore you make a hole in the sand and look for the running fresh water, it is entirel possible! Those two things, besides the fact that the beach has a natural breakwater, would be a wonderful way to promote this place, but tourists come mostly for the tranquility and calmness of the place. 40 quiet wind turbines with an installed capacity of 77 megawatts power up all the nearby shops, bars and hotel, pioneering in wind energy and eco tourism in the Southern region of the country

Since the waters have no strong currents the beach is totally suitable for swimming to both children and adults without great risk in any season.
---