A place travelers can visit Bird Park
Reviews: Bird Park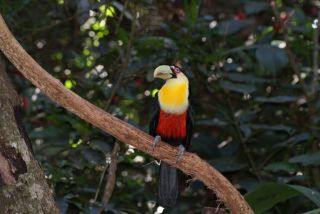 General description: Bird Park
Unfortunately, "Bird Park" does not yet have a general description. Your valuable travel experience is needed. Help other guests by providing objective and detailed information.
19 reviews Bird Park
Great park with hundreds of birds, worth visiting
Just after our visit to Iguassu Falls, we decided to visit this park nearby. It was a great visit and we spent almost two hours there. Hundreds of birds, aligator, couple of big snakes, couple of spiders, etc. Well worth visiting when you are there!
Read more
---
Hotels nearby
0.3 km away
---
0.4 km away
---
1.2 km away
---