A place travelers can visit Filmtier-Park Eschede, Park
Reviews: Filmtier-Park Eschede, Park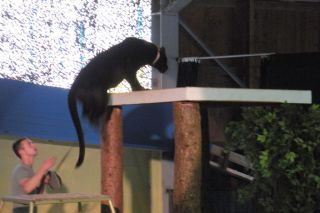 General description: Filmtier-Park Eschede, Park
Unfortunately, "Filmtier-Park Eschede, Park" does not yet have a general description. Your valuable travel experience is needed. Help other guests by providing objective and detailed information.
5 reviews Filmtier-Park Eschede, Park
Unusual Experience
Our visit was almost perfect if only the Weather could have been friendly , but in the other side, we had much time to touch the Tiger Mara because there was not so much Guests. The Owner was not in the good mood that time but he did his job so far. The only thing I am hoping that the Lion and Tigers and Bears and Leopard will soon get the promised of a Big playground for them to Run. The Employees are friendly. In case you want to have a photo with Tiger Mara, that would be after the Bunte Tiere show between 15:30-16:00. 20€/2person.
Read more
---
Hotels nearby
8.9 km away
---
14.5 km away
---
14.5 km away
---