A place travelers can visit Blue Print Cafe
Reviews: Blue Print Cafe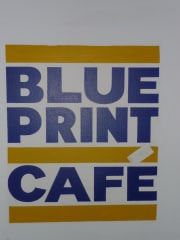 General description: Blue Print Cafe
Blueprint Café
will be an ideal choice for those who like eating breakfast as well as light dishes in restaurants. The place can be found on one of the banks of the River Thames in the near vicinity of Design Museum as well as the City Hall.
The place provides beautiful vistas of the River Thames which is the most stunning during the evenings. It glimmers in the dark with thousands of lights and created an exceptional and unforgettable ambience in the place.
The café has got a wide variety of wines, teas as well as coffees. You will be able to find there such dishes as blueprint sorbet, vanilla panna cotta, or lemon posset.
The Design Museum, London, SE1 2YD
020 7378 7031
---
2 Pictures: Blue Print Cafe
Blue Print Cafe
by Joe
in September 14
Blue Print Cafe
by Joe
in September 14
---
Hotels nearby
91% recommendation
0.3 km away
Guests praise:
good position for excursions, entertainment in the area, Leisure opportunities in the area, friendly staff, good knowledge of foreign languages
---
92% recommendation
0.4 km away
Guests praise:
good position for excursions, Condition of the Hotel, nice restaurant, good room amenities, general cleanliness
---
95% recommendation
0.6 km away
Guests praise:
good position for excursions, smooth check-in/check-out, cleanliness in restaurant, Condition of the Hotel, general cleanliness
---