A place travelers can visit Pendeen Lighthouse
Reviews: Pendeen Lighthouse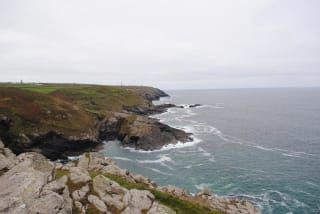 General description: Pendeen Lighthouse
Pendeen Lighthouse is located on the coast of Cornwall, about 11 kilometers north-west of Penzance. It is set almost 60 meters above Mean High Water.

The lighthouse is 17 m high. It consists of two floors, with a separate room on each of them. It also includes a one-story annex with a flat roof and a smaller building with a foghorn. The buildings are painted white.

Until 1995, the lighthouse keepers were responsible for its operation. Now, it is fully automated. The control is via a telemetry link from the Trinity House Operational Control Centre in Harwich.
The extension, which originally offered accommodation for three lighthouse keepers with their families, was converted into apartments.
---