A place travelers can visit White Tower
Reviews: White Tower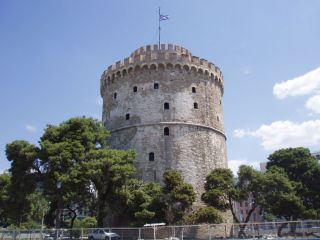 General description: White Tower
Unfortunately, "White Tower" does not yet have a general description. Your valuable travel experience is needed. Help other guests by providing objective and detailed information.
5 reviews White Tower
A great view of the city
I was in White Tower this summer. If you are close by you really have to get up in order enjoy a magnificent view of the whole city! There is a small price for that. For students there is a discount if you provide an ISIC card!
Read more
---
Hotels nearby
0.3 km away
---
85% recommendation
0.6 km away
Guests praise:
good knowledge of foreign languages, friendly staff, good food, smooth check-in/check-out, room cleanliness
---
0.8 km away
---