A place travelers can visit Madatschen Restaurant
Reviews: Madatschen Restaurant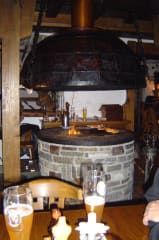 General description: Madatschen Restaurant
Unfortunately, "Madatschen Restaurant" does not yet have a general description. Your valuable travel experience is needed. Help other guests by providing objective and detailed information.
1 Pictures: Madatschen Restaurant
Madatschen Restaurant
by Anke
in March 06
18 reviews Madatschen Restaurant
Superb Tirolean restaurant
Lucia and Lukas are wonderful hosts. They offer typical Austria fare produced to order freshly in the family kitchen. The restaurant is located in a quiet part of the village with absolutely wide ranging mountain views. Highly recommended for a quiet place to relax and eat.
Read more
---
Hotels nearby
100% recommendation
0.9 km away
Guests praise:
smooth check-in/check-out, good knowledge of foreign languages, friendly staff, cleanliness in restaurant, room cleanliness
---
100% recommendation
0.9 km away
Guests praise:
smooth check-in/check-out, professional staff, nice restaurant, Size of the rooms, room cleanliness
---
100% recommendation
0.9 km away
Guests praise:
smooth check-in/check-out, good knowledge of foreign languages, professional staff, family-friendly, friendly staff
---