A place travelers can visit Negombo
Reviews: Negombo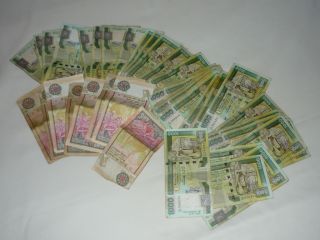 General description: Negombo
Negombo town is situated by the shores of lagoon once has been a trading port during the periods of Protugese and Dutch migration. There are many interesting remnants of Protuguese and Dutch visitors who ousted the moors took possession of the Negombo coast. These two nations came mainly for its Cinnomon. Which located 08 km from srilanka's international airport. Negombo offers a great selection of hotels and guesthouse, excellent restaurants and pubs well stocked supermarkets, and many water sports facilities
What to see
Attractions in the city is, old Dutch fort gate was built in 1672 currently using a part of the prison. The Dutch canal which was the supply route to Dutch administration, the 100km long Dutch canal running through the town, still used and is an attraction for those who want to see the country from a different perspective. Old churches and fishing villagers can be seen in this area very often.
Negombo Beach
Nnegombo beach was srilanka's first beach resort. Relax on the beach or take an early morning walk or launching boats for the day's fishing are the main activities can be enjoyed. Come back later to see that day's catch or head onwards to buy some from the fish market close by. The sunset is absolutely amazing and is a must to see if you are spending the day at the beach.
The Agrurukaramulla Temple
Most tourist come to negombo would appreciate visiting the agurukaramulla temple. The temple boasts a giant Buddha image there also number of old paintings and murals available for you are perusal. If you're interested the king of srilanka from a bygone era, You will get a lot of information about them at this temple.
St' Mary's Church
This is one of the larger cathedrals In Sri Lanka. Considering that the Population Of Negombo is 99% Roman Catholic. Its Comes as no surprise that it is quit an important building in the city. The architecture is majestic and the church has some nice paintings. It is known as Mahaweediya Palliya in the Sinhala language.
75 images
---
Hotels nearby
94% recommendation
1.9 km away
Guests praise:
Proximity to the beach, Size of the rooms, size of the bathroom, room cleanliness, good room amenities
---
2.1 km away
---
92% recommendation
2.6 km away
Guests praise:
cleanliness in restaurant, Size of the rooms, entertainment in the area, smooth check-in/check-out, good knowledge of foreign languages
---