A place travelers can visit Glendronach Distillery
Reviews: Glendronach Distillery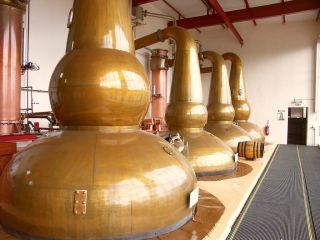 There are
no reviews
for Glendronach Distillery yet.
Be the first person to review Glendronach Distillery and give other users a hand!
General description: Glendronach Distillery
Glendronach Distillery can be found in the near vicinity of Forgue in the County of Aberdeenshire in the Scottish Highlands. The place will be great for connoisseurs of whisky, for those who are interested in the whole process of whisky production as well as for those who would like to taste some old types of whisky.

Glendronach Distillery can boast of large collection of whisky which are from 12 to 33 years old. Therefore, it is quite a set to be tasted. What is more, the tourists visiting the place will be able to learn more on the process of its production and purchase some souvenirs.
---