A place travelers can visit Porto Dusano Beach
Reviews: Porto Dusano Beach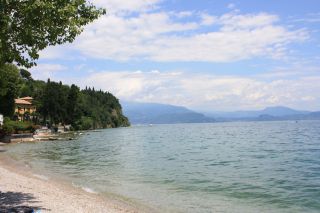 General description: Porto Dusano Beach
Unfortunately, "Porto Dusano Beach " does not yet have a general description. Your valuable travel experience is needed. Help other guests by providing objective and detailed information.
2 reviews Porto Dusano Beach
Oasis
Stayed in Hotel Splendid Sole. Nice People average hotel. Meandered from there to Dusano. A steep and winding path on a beautiful early June afternoon. On the way down you hope it will be worth the effort, somewhat worried about the return Journey. It Is!!! A tiny picturesque place awaits. In the sleepy hollow you find with a port, a beach, a tratorria a bar, wonderful views and a warm welcome. The water is crystal clear and refreshing, pure heaven in fact. The beach is our own.The kids decide to chance their arm and engage in a little pier ...
Read more
---
Hotels nearby
1.8 km away
---
1.9 km away
---
100% recommendation
2.4 km away
Guests praise:
good knowledge of foreign languages, friendly staff, smooth check-in/check-out, family-friendly, Size of the rooms
---