A place travelers can visit The 19th Hole Bar
Reviews: The 19th Hole Bar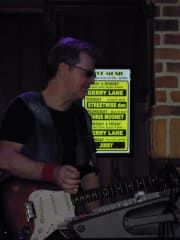 General description: The 19th Hole Bar
Unfortunately, "The 19th Hole Bar" does not yet have a general description. Your valuable travel experience is needed. Help other guests by providing objective and detailed information.
10 reviews The 19th Hole Bar
Disappointing - it is not as good as it was
... Tablet etc but I do not believe this is not the place for such devices! The manager much too much of his valuable time explaing how they work to customers unused to such devices and they are difficult to view in strong sunlight! ...
Read more
---
Hotels nearby
94% recommendation
0.3 km away
Guests praise:
general cleanliness, nice swimming pool, smooth check-in/check-out, size of the bathroom, friendly staff
---
96% recommendation
0.4 km away
Guests praise:
Proximity to the beach, shopping facilities in the area, good position for excursions, friendly staff, room cleanliness
---
90% recommendation
0.4 km away
Guests praise:
Proximity to the beach, smooth check-in/check-out, friendly staff, good knowledge of foreign languages, cleanliness in restaurant
---