A place travelers can visit Sao Rafael Beach
Reviews: Sao Rafael Beach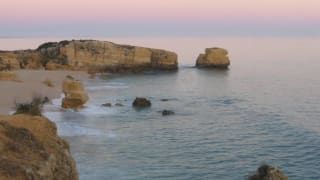 General description: Sao Rafael Beach
Unfortunately, "Sao Rafael Beach " does not yet have a general description. Your valuable travel experience is needed. Help other guests by providing objective and detailed information.
9 reviews Sao Rafael Beach
Quite and beautiful Sao Rafael Beach
Sao Rafael Beach is one of Albufeira's hidden gems located beside the CS Sao Rafael Suite Hotel, outside of Albufeira this secluded beach is well worth a visit. The beach is sheltered at either side by high cliffs which protect it from the wind making a great spot at any time of the year. Soft golden sand and a great swimming area make it a great spot. You can also enjoy a warm along the cliff overlooking the beach which offers a great view along the coast line. If you want to get away from the more crowded beaches closer to the centre o...
Read more
---
Hotels nearby
89% recommendation
0.3 km away
Guests praise:
size of the bathroom, Size of the rooms, Proximity to the beach, good room amenities, room cleanliness
---
100% recommendation
0.6 km away
---
91% recommendation
2.2 km away
---