A place travelers can visit Soplicowo Open Air Museum
Reviews: Soplicowo Open Air Museum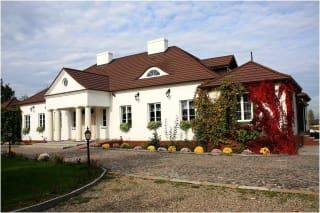 General description: Soplicowo Open Air Museum
Cichowo is a small village in Kościan region, located about 30 km away to south-east of Kościan. It is famous for only one attraction: a movie open air museum "Soplicowo".
Now we can see here: granary, coach house, stables, barn and chicken coop. It is a perfect place for the exhibitoons and open air events about Adam Mickiewicz and popularisation of the old Polish traditions.


The unique atmosphere of the place is created by the garden. The important attraction of the open air museum is also a possibility to see variety of animals.
---